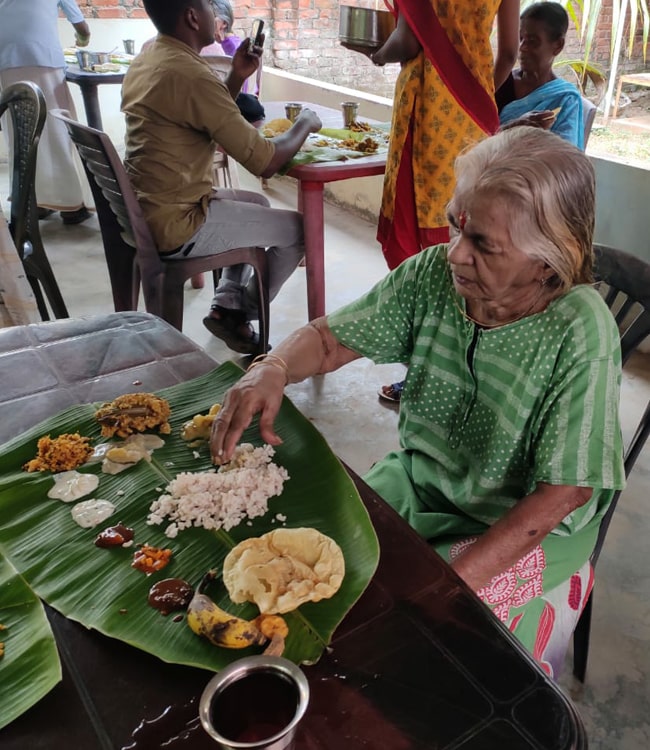 ANNADANAM
All patients who attend the weekly OP at the foundation are served Free Lunch. The patients, doctors and health workers along with the entire staff at Rajeswary Foundation sit for this lunch together as one family.
This helps to build and strengthen community relationships. Nutritious and delicious meals are provided to patients who are otherwise unable to procure enough food. This is an enriching experience to see satisfying smile on their faces.
Annadanam is mainly through donations from kind-hearted people on important dates in their family. It could be in memory of their loved ones or a day of celebration like birthday, anniversary, wedding or achievement. This is conducted in compliance with strict protocols and safety guidelines in the wake of Covid-19.
ENQUIRY